ABOUT JULES BOULT - CELEBRITY MUSICIAN ON THE HWY 61 BLUES TOUR OF AMERICA
Travelling from New Orleans, through the Mississippi Delta and on to Chicago, you will have the privilege of experiencing up-close live performances, in iconic venues by some of the finest musicians to have made blues music their life. Following the migration of blues music along the Mississippi River, there will be historic towns to explore, famous juke joints and honky-tonks to jive in and time to pause at significant locations that are now indelibly etched into the fabric of the American story; places at the forefront of issues like slavery and civil rights. You will also visit many of the popular cuisine hot spots and tourist attractions available along the way. Arriving in the bigger cities, guided tours conducted by experienced guides are also offered, giving you intimate local knowledge and enhancing your blues music tour. For a full description of the tour and fun to be had, view the full itinerary.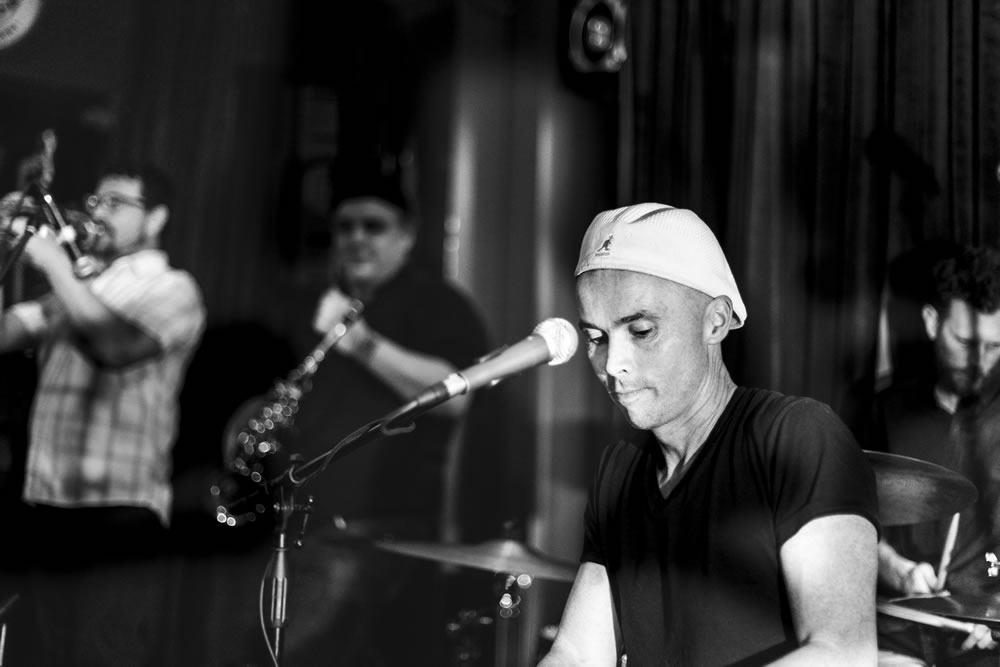 About Jules... Jules Boult - Australian Blues & Jazz entertainer, Jules Boult, is the celebrity host / musical director of the 2023 Hwy 61 Blues Tour of America. He is an award winning singer, songwriter, multi-instrumentalist and recording artist. Jules' musical career has taken him across Australia, the United States and Europe. Since 2011 he has released five albums to critical acclaim and been awarded a coveted Australian Blues Music Award. In 2015, 2016, 2017 and 2019 Jules toured the US, from New Orleans to New York via the Mississippi delta, performing & recording with various musicians including Kermit Ruffins, Mississippi John Horton, and The Oakridge Boys. Jules' music, and effortless performance style, are true to the blues tradition.
Comment from Radio Presenter Matthew Frederick. (106.7 PBS FM) He has a unique understanding of the American songbook, and sees the links between genres that most people ignore. He understands the cross fertilization between blues, gospel, country and pop – and uses it to create. Matthew Frederick.
Jules is a musical explorer - Join Jules on this musical adventure as we travel, explore and listen to real live blues played in the very heart of the land that shaped a genre of music that is as vibrant today as it ever was.
Comment from Radio Presenter HELEN JENNING, PBS FM
Melbourne multi Instrumentalist/singer/songwriter, Jules Boult has produced a brilliant debut release bursting with a fresh & original take on his penchant for early Jazz, Blues & old time music. Well crafted music & witty, emotive lyrics delivered with ease and a smile. A gem!"
Sign up or get more information about the 2023 Hwy 61 Blues Tour of America!
For detailed brochure/further information call Travelrite International Pty Ltd. Toll Free 1800 630 343
Travelrite International Pty Ltd. 423 Whitehorse Rd, Balwyn, VIC, 3103
John Howie Music Tours and Cruises © 2023 - Web site by DTP Design